1967 Camaro Restoration Project
Page Ten

More parts that need refinished.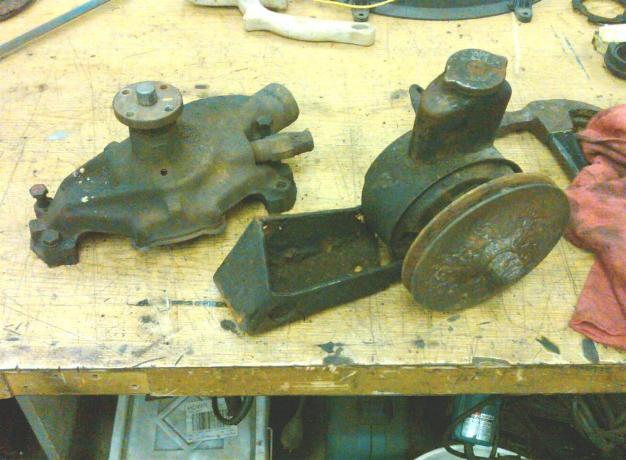 After a trip through the blast cabinet.....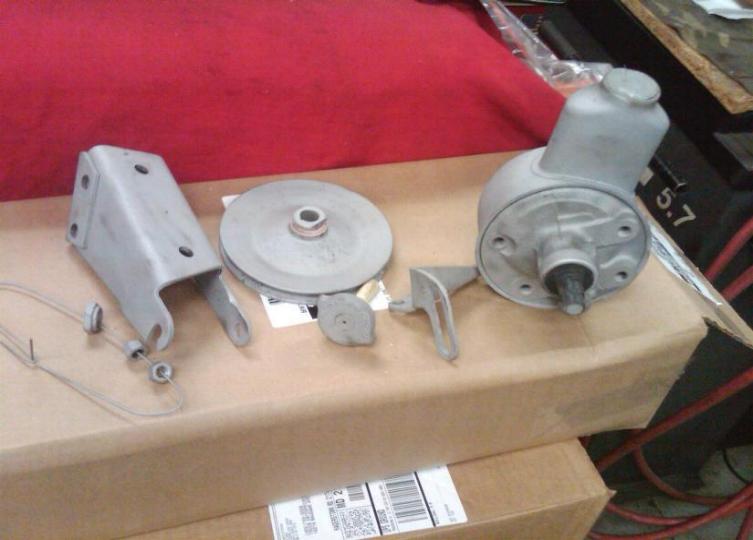 .....and then a little paint work.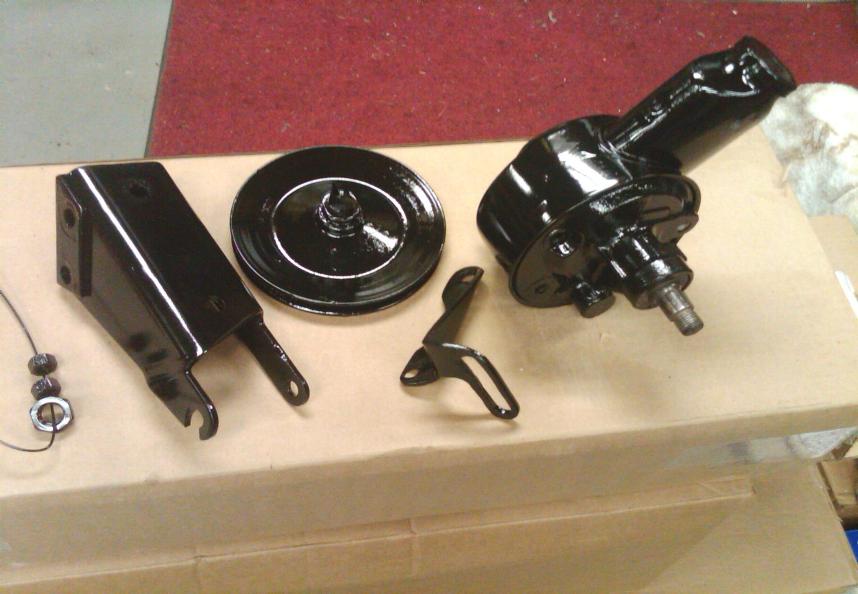 The transmission is done. The guy who did it said it was cherry on the inside and it had the stronger low gear basket in it. I was not able to get any pics of the process but did get some before and after pics. Big difference in looks.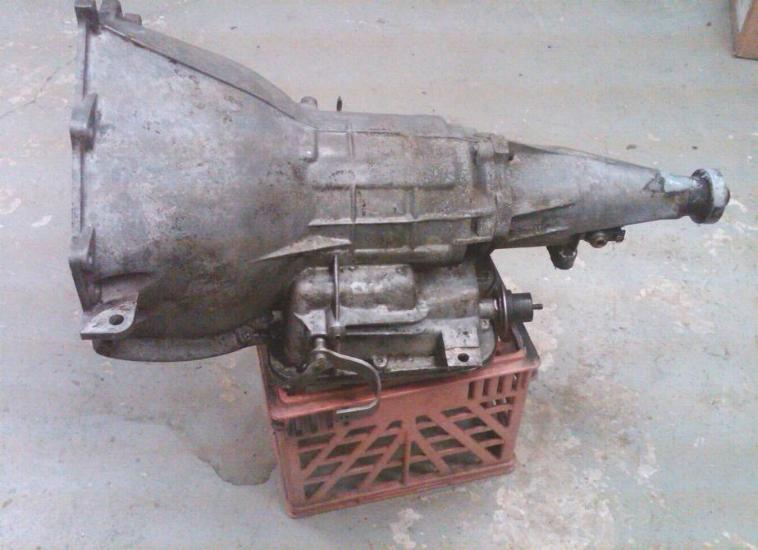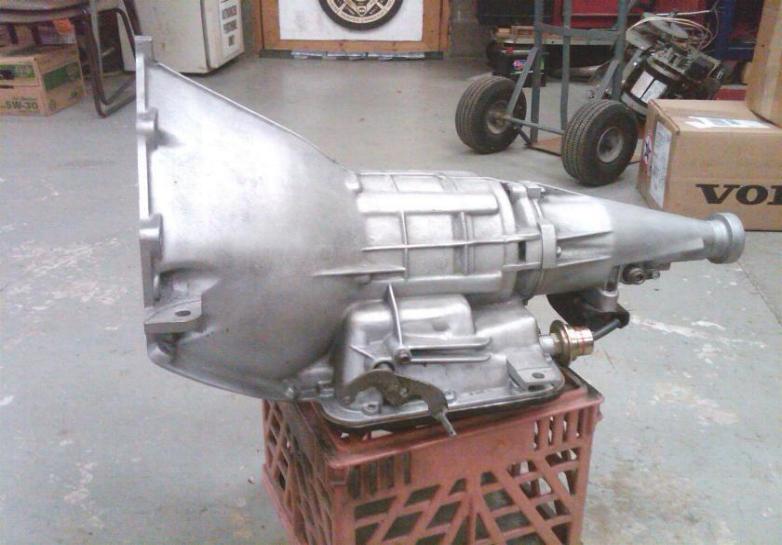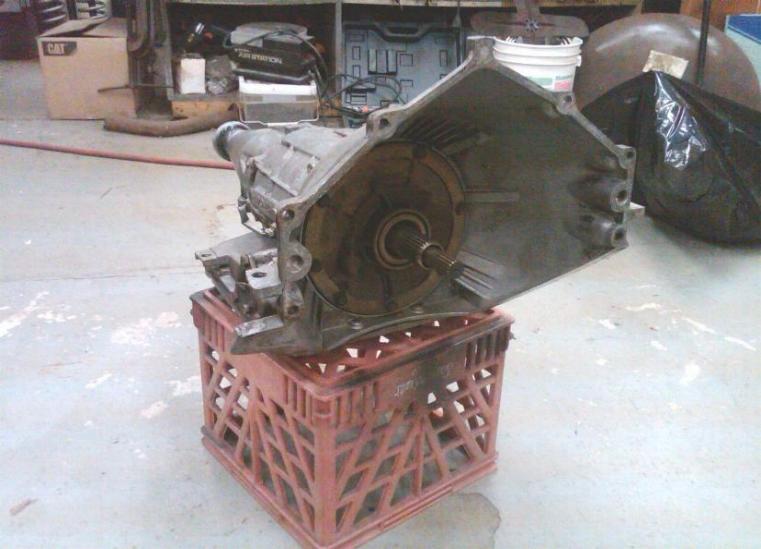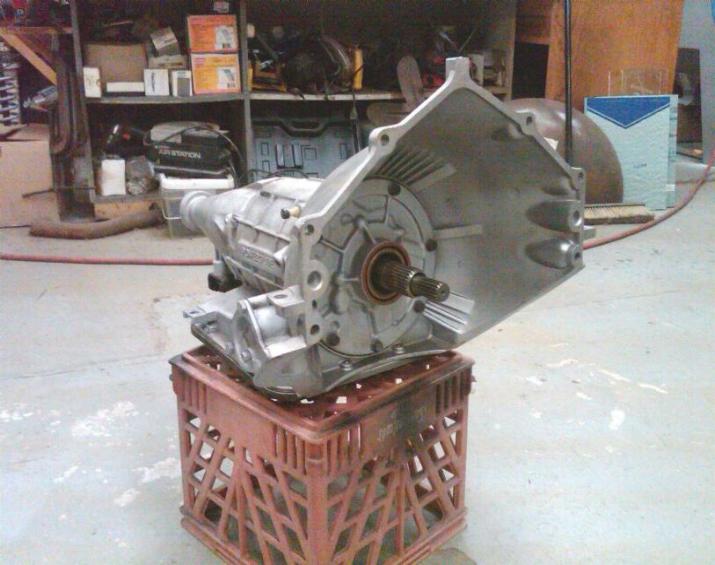 The media blast cabinet I got a while ago uses a large amount of air and it was putting a hurt on my air compressor to keep up with it so when this compressor came up on Craigs List, I changed my plans for the day and jumped on it.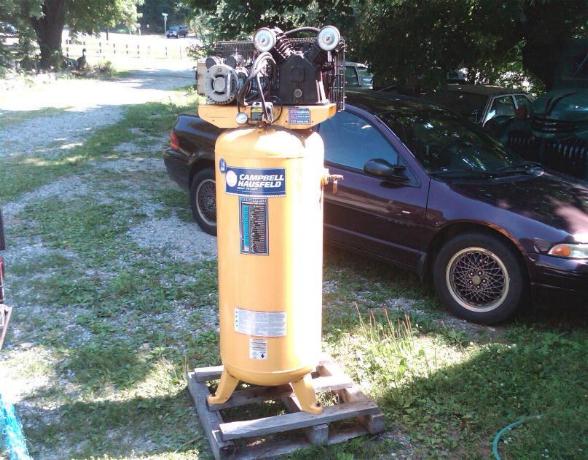 Not wired up to work yet but cleaned and hook up to be an additional storage tank. Works great so far.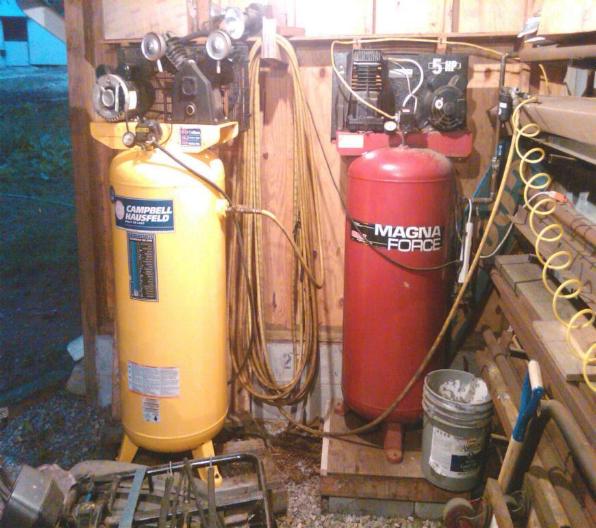 I need to mount everything back on the front of the engine so I can be sure all the pulleys line up properly and I have all the hardware I need before I take it all back apart for painting. Nothing seems to be lining up right now. Need to drink this one over and figure out what's wrong. :(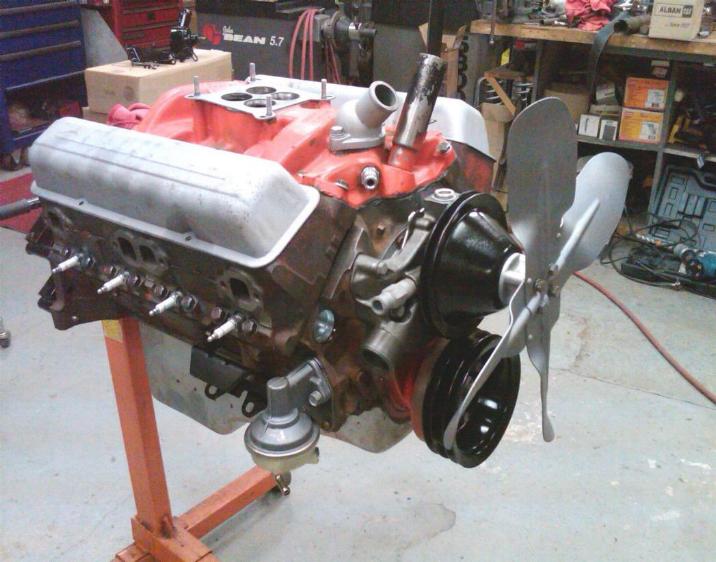 I knew it would take some time but I got everything lined up and it looks like I have all the brackets and hardware I need and everything seems to fit just right. Now to take it all back apart and prep it for paint.