Propane Fired Pig Cooker/Mobile Grill With Gas Burners.
SOLD!! Pending Pickup.

NEW Propane Cooker/Grill with two propane burners for pots.
Ballcock valves for burners and grill for easy propane control.
Cooker will maintain 250* to 300* easy.
Thermometer to monitor temperature inside.
Cooker tank is 12 gauge steel .1084".
Enamel Hi-temp paint on cooker cured to 275* three times.
Trailer is made of 2"x2"x3/16" steel totally welded.
Tongue is made of 2"x3"x1/4" steel. 1 7/8" coupler.
2,000lb wind-up/fold-up tongue jack. Safty chains.
Upright tank supports are 1"x1"x1/16" steel.
Trailer paint is 2 coats gloss black Rustolem enamel.
New low profile 185/50/15 Kumo tires.
Custom aluminum American Racing rims.
Diamond plate aluminum fenders.
3,500 lb springs and 3,500 lb axle.
DOT lights and wiring harness with trunk lead.
5" chrome stacks with dampeners and chrome caps.
Heavy duty lift struts with positive stops on lid.
57" x 43" cook surface, 17 sq. feet, big enough for a 120lb pig.
Cook surface is 1/8" expanded flattened steel.
Cook surface frame is 1"x1"x1/16" steel angle.
Round rod handles for easy removal of cook surface.
Air intake shutters for fire control.
Burner bar deflectors keep grease off burner bar.
Two burner bars for even heating
Clean-out hole on bottom of tank.
Two Steel mesh propane tank holders.
Steel mesh area for transporting coolers and supplies.
Propane regulators are not attached but are included.
Propane tank is NOT included
$3,600.00 Cash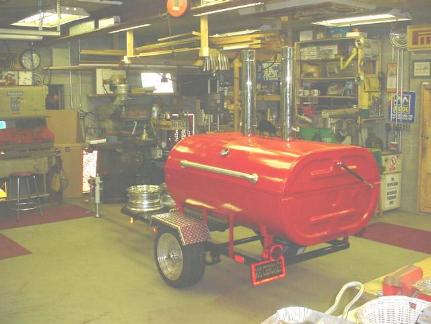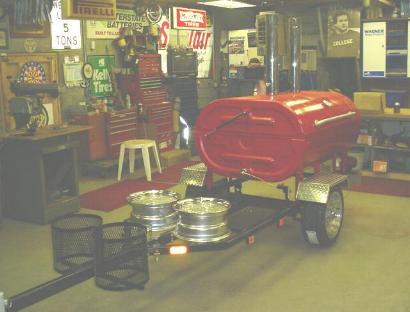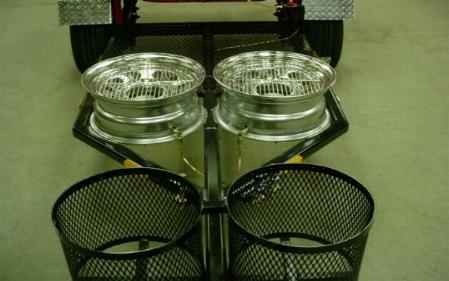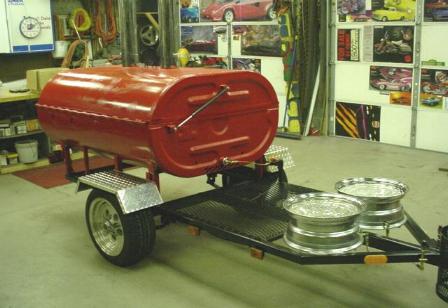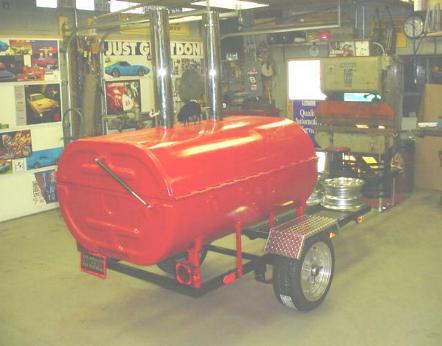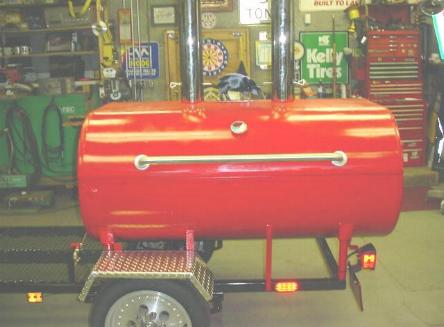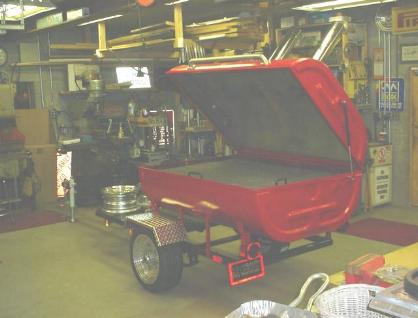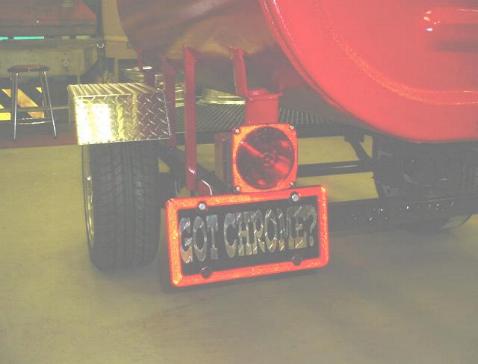 "Got Chrome" plate is not included in auction.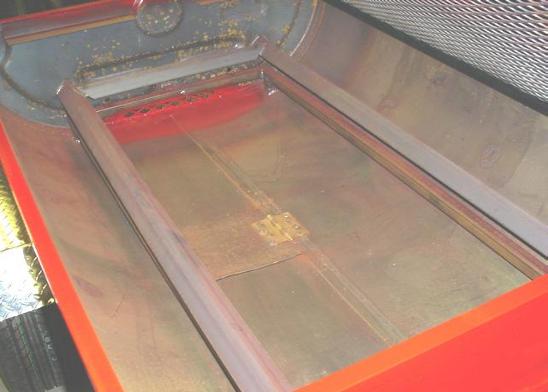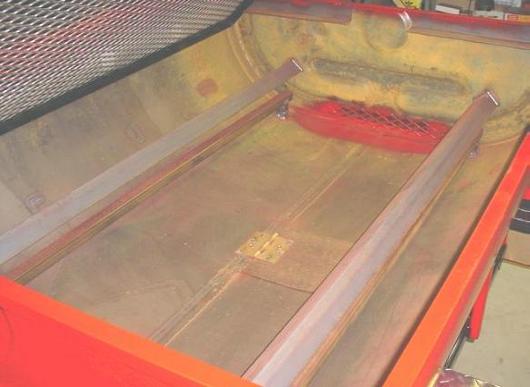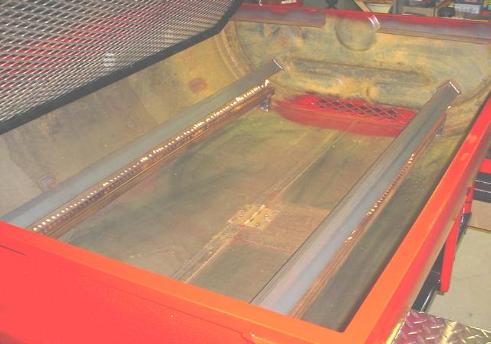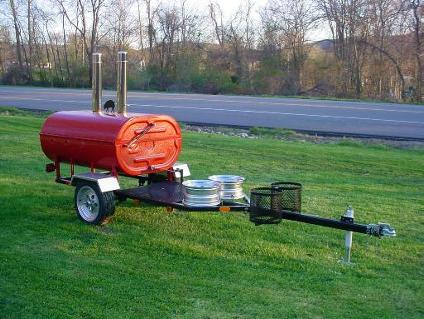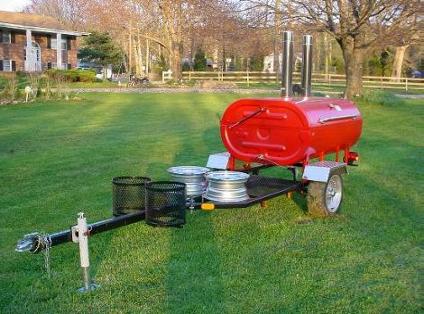 Sorry about the grass on the tires, I just mowed the yard. The tires are brand new.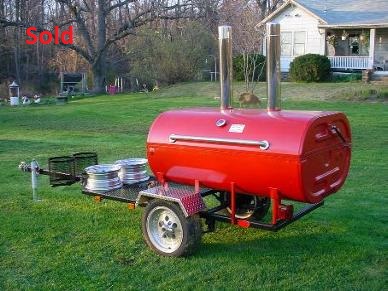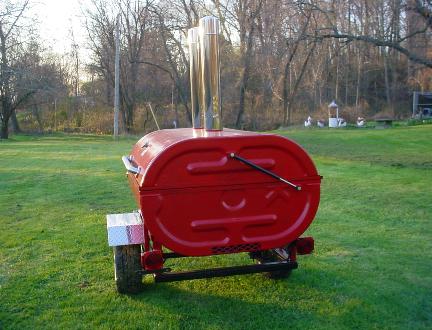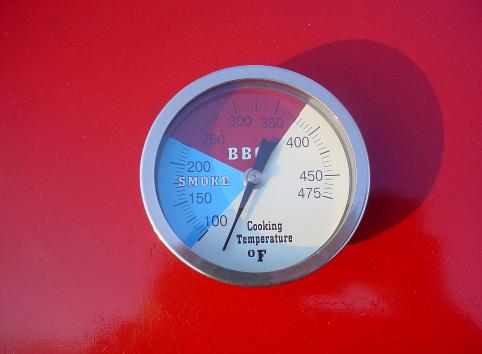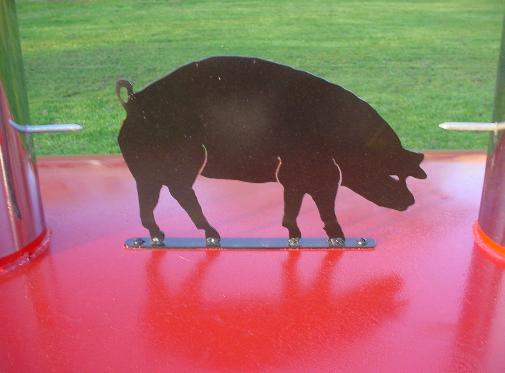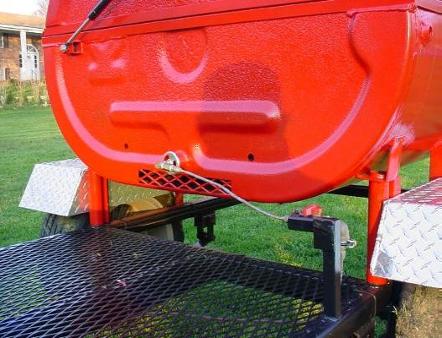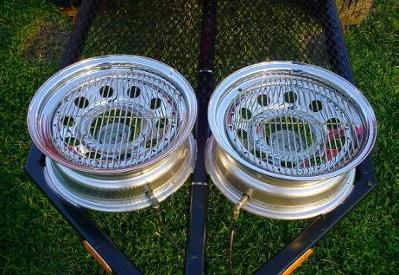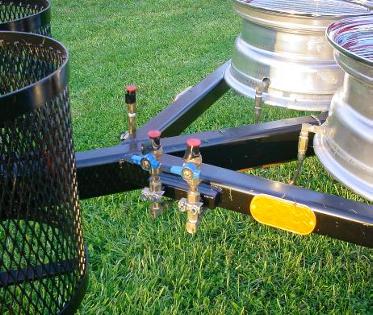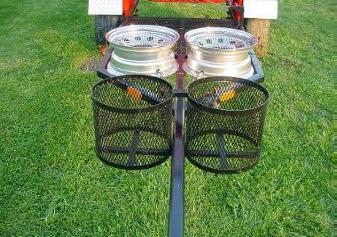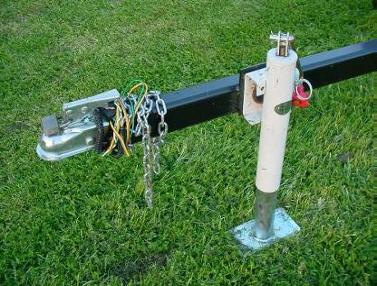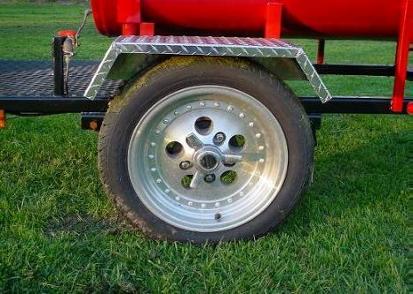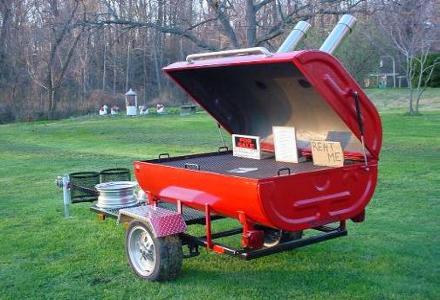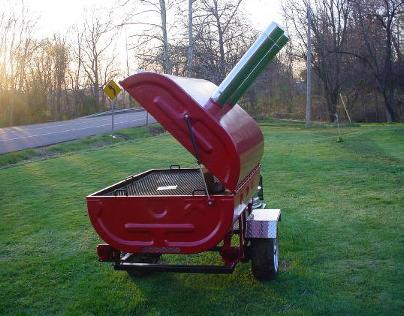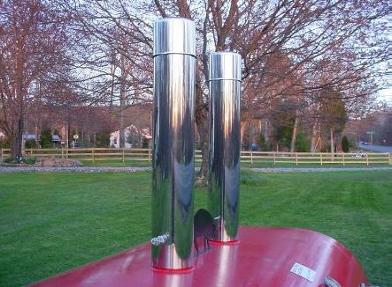 The following pics are with the control valve a little less then 1/2 open.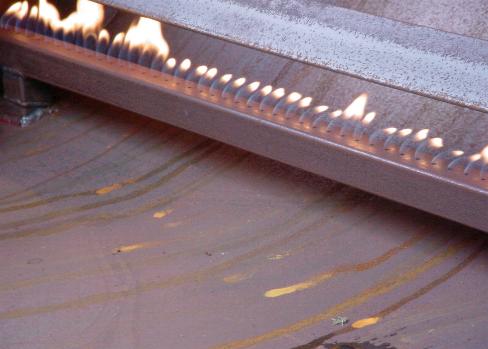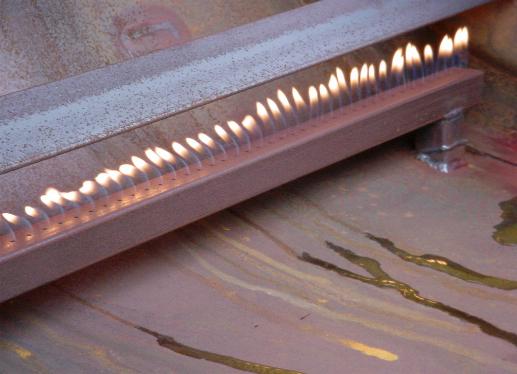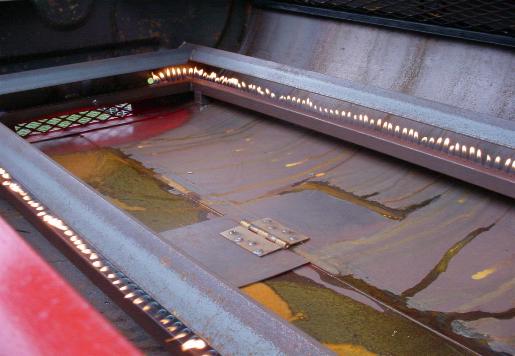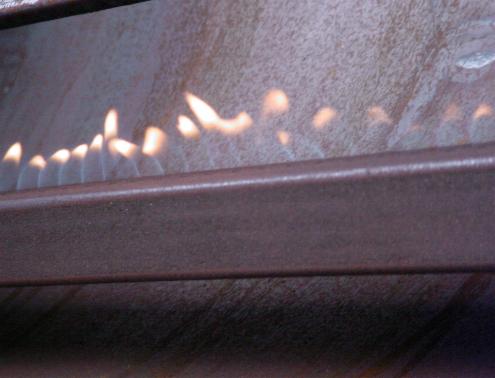 The following pics are with the control valve about 1/4 open.